Web development services
Web development encompasses a wide range of services, which include delivering websites or web apps, cybersecurity solutions, UX/UI design, eCommerce solutions, website architectures, QA testing, maintenance, consulting, and even a custom CMS.
Achieve your business goals with web development solutions


Our battle-tested developers specialize in a wide range of web development services. Here are some of the solutions that we can deliver for you. Around 85% of consumers say they use the internet to discover and find local businesses.

This is hardly surprising — today, a solid digital presence is a main mode, if not the main mode, of attracting, securing, and retaining customers and clients. And that all starts with a strong website. You would be hard-pressed to find a business of any size that doesn't have a website at this point in time.

Of course, it is not enough to simply have a website. Your website must be a great one — one that will set you apart in a saturated market, no matter what your industry or niche. A top web development company like It-pro can help you build a digital presence that will make you stand out from the competition and take your business to new heights.
Our Web Development Services
Custom Web Application Development
A web application is an app that is accessed via the internet through a web browser. Unlike mobile apps, these applications are stored on a remote server, not on a device itself. A perk of web apps is that they do not have to be downloaded in order to be accessed or used, although they do require an internet connection in order to be leveraged.
At It-pro, our web developers can help you create web applications to solidify your brand and reputation, showcase your business, and deliver the exemplary services your users expect. This is an important part of your digital presence since web apps are very popular.
eCommerce Development
If your company sells products and services online, you will need a robust digital store and vendor service. It-pro can create and provide an eCommerce website that will showcase your business and allow you to sell your goods seamlessly, all while appealing to your user base and helping you to attract new customers.

Our eCommerce solutions span industries and niches, and we can assist you in crafting a retail experience that works for you and your business.
Front-End Design & Development
he front-end of your website or web application is the part users see and interact with. It is, of course, a critical aspect of your website and must work together with the back-end without hiccups. Because of that, we hire experienced front-end developers and user experience (UX) designers to craft an attractive and appealing interface, design, and all-around quality experience for your users.
Back-End Web Development
Back-end developers are responsible for building the server side of your website or web app — the part that users can't see or manipulate. Our back-end developers will build a solid infrastructure, working closely with the front-end development team to ensure that the two sides work together and function seamlessly.
Support & Maintenance
All websites and apps require maintenance and upkeep. That is because no technologies, no matter how robust, remain as they are forever — they will always age and change.

Our team members stay up to date on the latest tools and technologies and work hard to ensure that we keep your web presence fresh and timely through support and maintenance.

We are also on hand to help you with any questions you may have or assistance you need.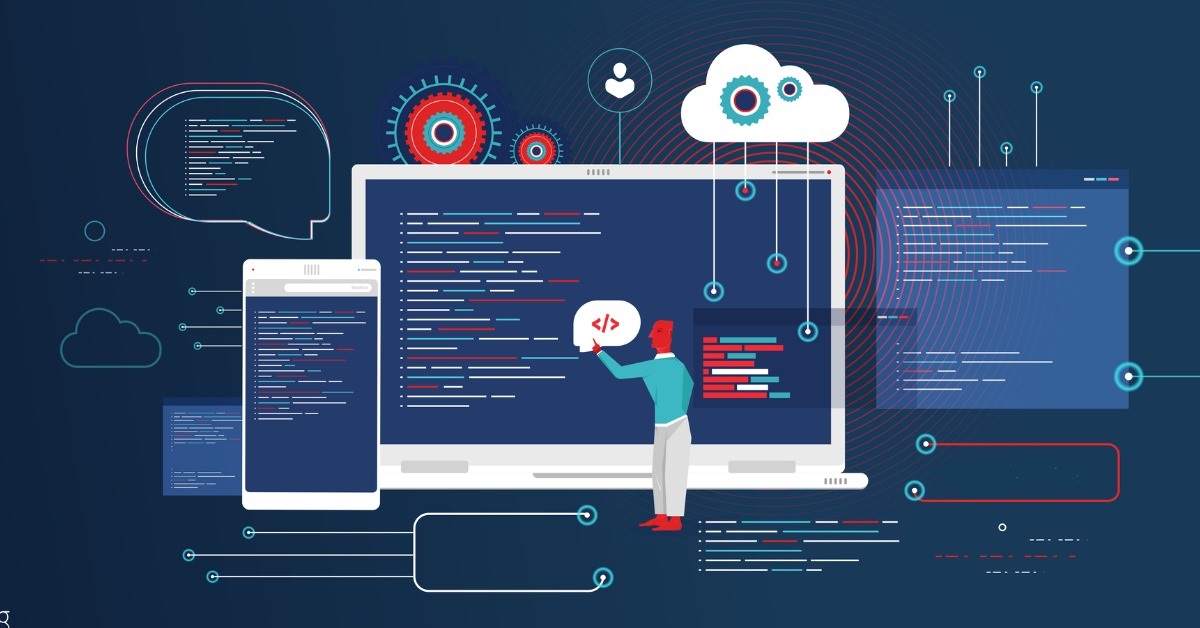 Our Web Development Process
We tailor the web development process to your unique needs and requirements. No two processes are identical because we want your website or web application to be as personalized and specific to your business requirements as possible. That said, these are the general steps we follow.
Web Development
During the development phase, our front-end developers, back-end developers, and other team members will work together to build your website or web application based on your vision and the roadmap we have outlined. We will create the product according to your requirements and objectives and keep you fully informed about our progress along the way.

In addition to coding, our development team will perform important actions like unit testing to ensure the quality of your end product.
Web Design
The web design and development stage isn't just limited to creating visual elements of your website or web application, although that is certainly part of it. It is also about crafting the look and feel of the product. Our UX/UI web designers will work with you to understand what you're looking for in terms of design and create something that is appealing in multiple respects and will draw new and established consumers alike to your website.
Our UX/UI web designers will perform extensive market research to augment the process and back up the designs with data and facts about what the market wants and needs. Our goal is to make the user journey an excellent experience overall.
Web Testing
No website or web application development process is truly complete without thorough, rigorous testing. Our quality assurance (QA) engineers will perform extensive testing to evaluate numerous aspects of your website, including performance, usability, functionality, load capacity, and much more. They will also look for bugs and defects. It is only when the QA team is certain that your website is of the highest quality possible that we will declare it ready for launch.
Launch
TAfter careful vetting, it is finally time to launch your website or web application. But before we do, we will make sure that you are completely satisfied with it.

If you have any concerns, we will make sure that we address them to your satisfaction prior to launch. Only when both the client and our team are ready will we make your website visible to the public.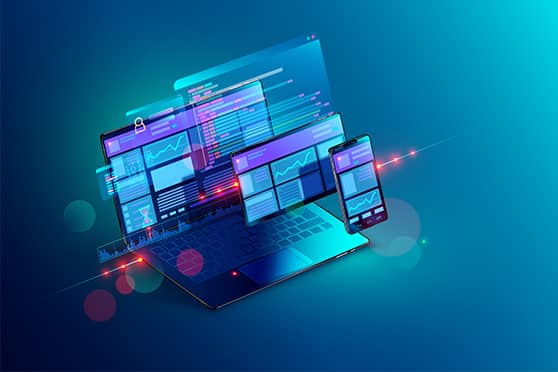 Maintenance and Updates

Your web presence requires careful maintenance, including updates, to keep it strong and appealing to consumers.

Our team can stay on hand to perform any maintenance you need to solidify your website or application as you grow and evolve as a business — and as newer technologies emerge.

Why Choose It-pro for Web Development

Client Satisfaction
Since 2009, we have been a top nearshore software and IT outsourcing company, providing clients ranging from emerging startups to Fortune 500 companies with exemplary solutions for a huge variety of digital needs. We have many long-term relationships with clients who rely on us for our technological expertise and strong partnerships.
One of our strengths throughout the web development process is that we will ensure we keep you up to date on our progress and results. Communication and collaboration are strong suits for us, and current and former clients have told us this again and again. Client satisfaction is our goal — as is building you the best website or web application possible.
Dedicated Teams
It-pro builds teams or augments businesses' existing teams with qualified professionals across technology fields, from web development to UX design to project management. We offer three main models: outsourcing, staff augmentation, and delivery teams. Whichever model you choose, you can expect full dedication from the professionals we bring you.
Our team members will give your web project or projects their full attention. Because of this dedication, they will allow you to shorten project timelines and enable you to focus on your core business, while your web development needs are left in the hands of capable, experienced professionals.
Flexibility
Web projects do not always go as planned. You are contending with a fast-moving, routinely changing landscape, and you may need to pivot at times to accommodate new demands. Fortunately,It-pro professionals are flexible and will work with you to make sure we meet your expectations and requirements.
Our flexibility extends to other areas as well. We offer several different models of outsourcing to best match your needs and the capabilities of your team. We can also add new team members if your requirements change at any point, as well as devote different resources to your project or projects. In short: we will always bring you our best services and professionals.
Competitive Pricing
There are many benefits to working with a nearshore outsourcing company, including cultural fit, English proficiency, and timezone alignment. This is also a more cost-effective option than relying exclusively on in-house professionals or even outsourcing to an onshore business.

By choosing a nearshore team like It-pro, you will be able to keep the web development costs down while still achieving quality results from a reliable, experienced business partner.